General Cargo Asia Ltd. is a German-owned and managed international freight forwarder and logistics provider active in Hong Kong, South China (Shenzhen) and Central / North China (Chongqing / Shanghai). Founded 2005 in Hong Kong, General Cargo Asia offers air freight, sea freight, rail freight and courier services. In addition we also operate warehouses in Hong Kong and Shenzhen and handle domestic and cross-border distributions. Being born into a very competitive and transparent market we soon learnt to excel on flexibility and direct communication channels. Our goal is to simplify complex supply chain and trade structures to focus on actual value creation.
Especially due to our strategic core location in the pearl river delta we are able to offer both, Mainland Chinese market access through our office in Shenzhen and competitive freight rates thanks to Hong Kong's profile as a major international transportation hub.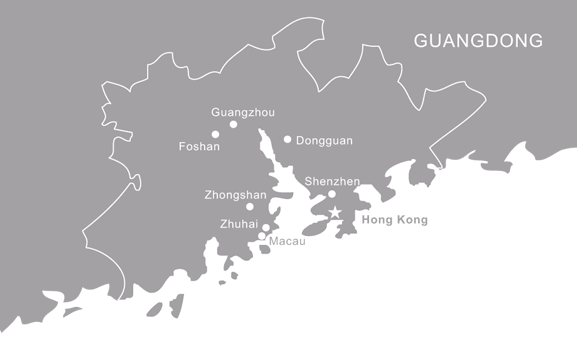 Our Profile
We see ourselves as a German company born in Asia. We like to follow clear standards and work with a well-defined framework of requirements and capabilities, yet we love the dynamics of the local markets. We offer more than a decade of hands-on business experience in Hong Kong, China and Asia and speak English, Chinese and German. In similar terms, we are native to Europe with a strong focus on Germany. So if you are looking for a straight-forward and capable partner for either your Asian or your European business, we are right here for you.
Worldwide Network
We maintain about 350 partners worldwide to support our air, sea, rail and courier operations in more than 200 locations across the globe.
General Cargo Asia is, among others, member of the Pacific Power Logistic Network, X2 Time Critical Network, the German Chamber of Commerce Hong Kong, the Hong Kong Logistics Association and the Hong Kong Courier Association.